Thursday and Friday June 24th and 25th 2021. Synchronous activities 12-5 PM ET.
Purpose: Build collaborations engaging in scholarship, research, or evaluation to support equity.
Activity: Synchronous and asynchronous activities to explore research methods and frameworks to build a research plan. Examples will draw on the LA model but participants do not need to be familiar with the LA model.
Outcome: Develop a research plan and team to engage in equity focused research in fall 2021.
Long term: Improve equity and student outcomes in your course. Present and publish the work.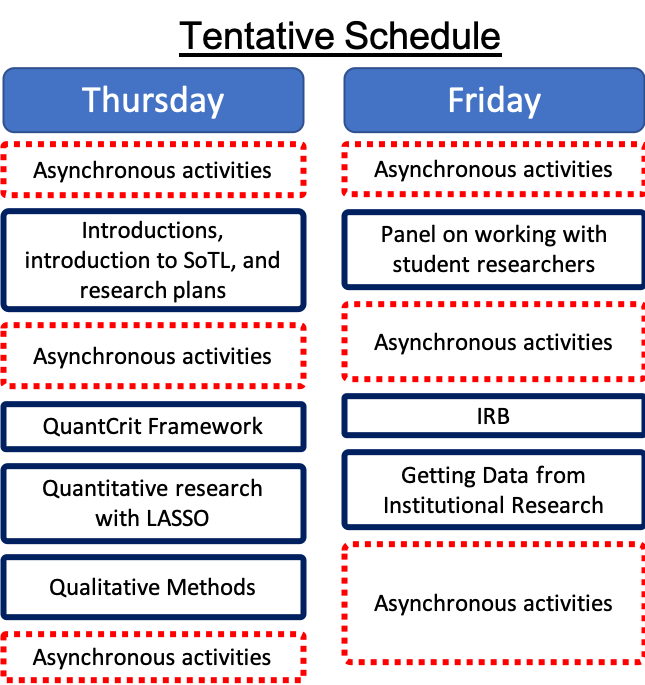 Qualitative Research
…becoming in L.A., oh my God, that helped me so much with gaining my confidence, 'cause I really lacked confidence in my skills, because I just didn't- I didn't do well in intro levels, because I was just so, like not focused at school and I was going through a hard time. But being an L.A. made me more confident in myself.
Quantitative Research